Bookkeeping & Accounting
Being in business – and staying in business – can be challenging, and that's just from a financial perspective. As a business owner, you have a number of priorities pulling you in every direction. Brenda Friedel's comprehensive bookkeeping and accounting services alleviate some of that strain.
Bookkeeping comes down to the details which means that, for new clients, we begin with a consultation and a system organization. From there, we meticulously upkeep your books at regular intervals, completing payroll, GST filing, and WCB claims as requested.
Our experienced accountants also offer proficient, practical accounting services. From preparing financial statements and analysis to implementing year-end adjustments to maintaining the books on a regular basis, our team offers thorough accounting tailored to your business.
Bookkeeping and accounting services are easily and often bundled together to provide your business with the most comprehensive and thorough service possible. This allows our team the most in-depth knowledge into your business possible.
Beyond that, we also provide training and support throughout our accounting and bookkeeping services. We believe in educating clients about their finances by answering their questions and providing them with resources to help them succeed.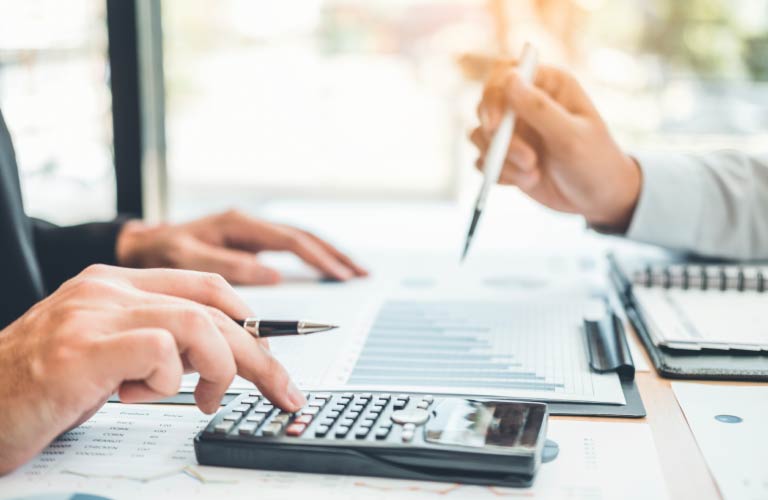 Accounting Services
Preparation of Financial Statement with "Notice to Reader" Report
Financial Statement Analysis (i.e. how to interpret your financial statements)
Recording of Complex Transactions
Preparation of Year-End Preparation Adjustments
Accounting Support & Training
Bookkeeping Services
Accounting system set-up/clean up
Computerized Bookkeeping (Monthly, Quarterly, or Annually)
Payroll and GST Filings
WCB Filings
Quickbooks and Simply Accounting (SAGE) Training & Support
For a full list of services, or to schedule your consultation with a professional chartered accountant, contact us today.